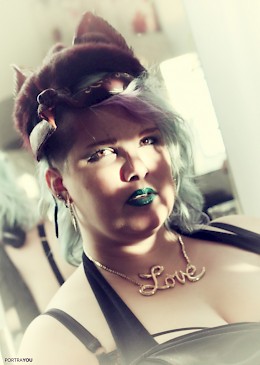 2014 was, for me, mainly a year of writing about sex workers and business resource access. While only two of those posts were big on my blog, other places I wrote about payment processors, Bitcoin, Facebook censorship and crowdfunding really got a lot of attention this year. It was pretty serious, with a focus on politics and less on self, which I think maybe I got energy for because I used this blog less to process than in previous years.
That said, things you want to hear more from me according to Survey Monkey is about fat politics, nonmonogamy, sex community critique, personal experiences, and smutty sexy photos.
OK YOU GUYS I HEAR YOU and I plan to write about what I learned from Poly Cabal Christmas, why I still play Cards Against Humanity (despite burning cards), tales from the metamour trenches, and reviewing "The Passions of Carol", a 1975 Christmas Carol parody porn that was pretty dreadful tbh.
Here were the top posts published here in 2014!
Kitty Stryker's Illustrated Guide to Dick Selfies - how to take a picture of your junk in a way that's consensual, sexy, and aesthetic, with lots of photos to illustrate
Not Waving but Drowning: How WePay Failed Eden Alexander - a post about payment processors and how stigma prevents porn performers and other sex workers from having resources
Fatphobia: A Guide for the Disbeliever - I wrote this piece in response to the number of articles discussing how fatphobia isn't real- welp, here's a blog full of links underlining that it very much is
Facebook Will Ignore Your Bully, Then Ban You - several members of the queer porn community had a serial harasser trying to shut down our accounts, and Facebook ignored our requests for help
Review: Not the Wizard of Oz XXX - on a lighter note, I reviewed the musical parody porn "Not the Wizard of Oz XXX" and found it surprisingly good
Paypal Strongarms Patreon to Deny "Adult" Content Creators Funding - Patreon, who is the reason why my writing is sustainable, got harassed by Paypal for content like mine... and Patreon worked out a way to keep us getting paid
"Radical Self Reliance" is Killing People - a blog calling for some truth around "meritocracy", bootstrapping, and other terms prioritizing individualism over awareness of privilege and access
The Sexy Side of Wholesome - a post about how sometimes the hottest thing in the world is to have intimate sex with someone you love, and that's ok too
50 Shades of Fucked Up- How BDSM in Film Fails Everyone - wrote about how while 50 Shades gets a lot of (deserved) shit for its abusiveness, classism, and sexism, it's not alone in that by far, and we need to examine that
Within & Against- Empowered Porn and Capitalist Patriarchy - finally, I wrote this at the beginning of the year in my desire to discuss how, while I don't think porn is inherently problematic, it's important to have an intersectional awareness of the various ways it perpetuates/signal boosts/underlines shitty attitudes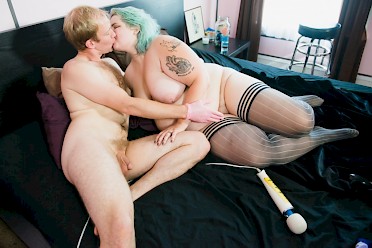 Also I wanna send some love to the first porn I directed on my own, which is up for free on Queer Porn Tube and features fisting! I was so happy with how it turned out and it was really fun working with a lover.
I think that's a pretty decent year of posts, covering a variety of topics and styles!
Thank you so much, patrons, for helping me create content like this, for helping me gain confidence in my skills.
Your trust and funding has helped me get the attention to speak at conferences, to be asked to write for places like Fleshbot and the Guardian, to be a top sex blogger for 2014! You literally give me life. <3
(also I just TOTALLY realized this banner is misspelled, trolololololol)
Categories: best of, capitalism, causes, community, fantasy, fat is fit, fuck you facebook, love, porn, reflection, review, sex, sex bloggers, sex work is work, sweeties, why I do what I do