Here's a guide to the 5 top escort agencies!
So you're here because you've considered booking an escort, and you want to know how to do it in an ethical, polite way. Good! Like with any service provider, you are way more likely to have a good experience if you treat your worker with respect and professionalism. But when sex work is stigmatized, it can be difficult to find good advice and information on how to accomplish that. How much should you tip? Is it a bad idea to bring wine or chocolates? What should you wear?

Fear not, my questioning friend. I've got you.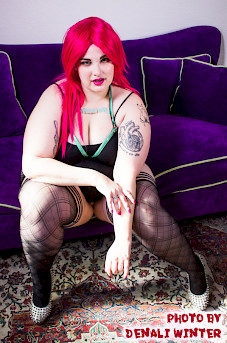 Read Their Site
Sex workers will typically have all the information they're legally able to give you right there on the website - what their rates are, their proportions, their age, their location. Don't reach out to a worker to ask this information again if it's on their site, because that will make you look like a time waster! By doing your research, you can start your booking on a positive foot, demonstrating that you are considerate. This is also a great way to learn some things that you could do to delight the sex worker you book - perhaps she's really interested in Scotch, or she likes sexy lingerie. By looking through what she says about herself and her interests, you show her that you care about what she says even before you're chatting with each other. We like that.

Know The Laws

Having worked in the US and the UK, the laws are *vastly* different. In the US, any even vague discussion of sex for compensation was potentially going to land me in jail, so most negotiation had to happen after we met (something that can be super dangerous for workers, btw). This was also true in Scotland when I worked up there. In London, however, I was able to be far more upfront about what my sexual and intimate limits were, alongside my likes, which made me feel safer and the client feel more heard. Whenever a client wasn't aware of the laws and would try to get me to be more specific, I would immediately assume they were a cop and cut them off. Know what the laws are and word your request accordingly. 

Respect Boundaries

Don't ever try to negotiate someone's rates. Imagine if someone called you to hire you for your skills and expertise, and then tried to pay you half for that experience and your time? It'd be insulting. The same holds true for sex work, my friend! Respect the person you're chatting with's boundaries, whether that be when it's ok to contact them, how much their rates are, or what kind of session they're willing to do. By respecting boundaries from the jump, you're demonstrating that you know what boundaries are, and that you respect me as a person enough to listen to them without whining or pushing. I wish I didn't have to underline this one, but from what I hear, it still happens far too often. This is not a haggling business.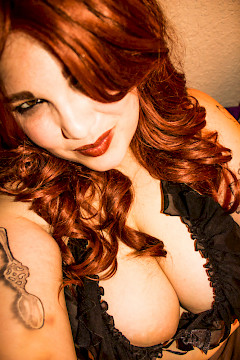 Dress to Impress
This is an arrangement, sure, but it's also a strange ground between a business meeting and a date. Dress appropriately, from head to toe and all the way down to your socks and skivvies! How you dress is up to you - certainly wear something that feels comfortable - but wear something you'd wear on a first date or at a business casual party. I'm going to show up looking my best, and I want to meet you at your best too. Comb that hair, trim the beard, scrub beneath your fingernails. We will absolutely notice if you don't. 

Pay Like A Gentleman

The ritual of payment can be an awkward one - giving your sex worker the money, him checking in in whatever way he's comfortable - but it doesn't really have to be. I personally preferred it when my clients would give me my payment upfront in a card, usually a thank you card of a friendship card. That way it wasn't super obvious, but it was also a nice gesture that made it feel like an endearing ritual instead of a cold transaction. Every sex worker has their own preferences, so it's good to figure out what those are and follow those instructions. Definitely pay upfront, and definitely pay the entire amount. I had to march one guy to an atm during our session before we could do anything, and that ate into his time while also making me feel a bit resentful and suspicious. Don't do it.

I hope these 5 tips for your first time booking an escort helps you traverse the experience. It can be a little scary the first time, but with some common sense under your belt, you'll be just fine! You can check out more useful information here.