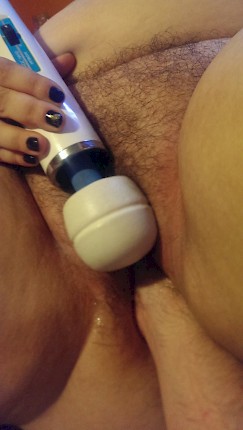 tl;dr - Fisting Day is October 21st and
we're seeking submissions to help with the celebrations
!
The Long Version:Like a gentle lover, we've slipped one, two, three years into Fisting Day, and now it's almost time for a fourth!
Yes, October 21st marks the FOURTH annual International Fisting Day, where bloggers, artists, activists, journalists, and fisting lovers all over the world come together to celebrate this beloved and controversial sex act. We hope that International Fisting Day gives you a day to feel pride in your favorite sex act, no matter how misunderstood or shameful they have made you feel in the past.
FISTING DAY was created by queer porn legends
Jiz Lee
and
Courtney Trouble
as a response to the overwhelming censorship of fisting as a sex act in pornography, and three years later these "obscenity guidelines" are still effecting our lives as porn makers. We still believe that fighting fisting censorship is a needed cause and hope that you're involvement in talking about fisting, celebrating and learning about fisting helps us reach our goals of fighting this censorship!I love fisting. I don't do it terribly often as it's very, very intense, but I love how it feels. I wrote about
my very first fisting experience
a few years back in honor of the day but I've realized other than that I haven't really said much about it. I think because it feels extraordinarily intimate to me. To say that fisting involves trust feels like such an understatement- for me, accepting a lover's fist into my body is like letting them grab onto my heart through my cunt. I'm an anxious, control-fiend of a person- to let someone in on that level is a vulnerability saved for the very, very few (the photo in this post is from one such occasion. I recommend prepping with complimentary fisting manicures.)When I lived in London, you couldn't get fisting porn anywhere, not even the women-friendly sex toy shops. Fisting was considered indecent, and probably violently harmful. I even got a chance to ask someone who worked in the censorship office what it was about fisting in particular- "the knuckles, and the thumb" was the reply. Turns out if you fuck someone with an arm stump, that would be legal, even if that would be thicker. It's just those pesky hands.
Anyway, not daunted, I used to smuggle queer porn from San Francisco to show at Ladies High Tea and Pornography Society meetings. We'd discuss tips and tricks for fisting while we watched the queers on screen as their hands disappeared inside each other. When fisting is made illegal, gathering to watch it is a rebellious act of defiance against censorship and heteronormativity. And I'm all about that!
With Courtney and Jiz away from home, hottie James Darling (of FTMFucker.com) and I have been tasked with putting together a blog carnival/tumblr flood featuring posts about fisting of every description. Sex educators, porn performers, erotica writers, everyone! We're looking for you, dear reader, to get involved.
Categories: activism, call for writers, censorship, communication, fisting, genitalia, intimacy, Ladies High Tea and Pornography, legality, memories, personal, queer, sex, sexyfuntime, sweeties, yay