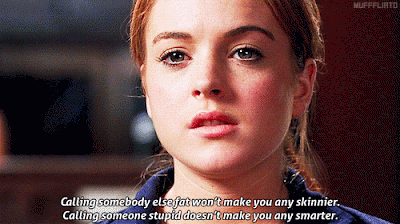 "There are two kinds of evil people in this world. Those who do evil stuff and those who see evil stuff being done and don't try to stop it."
-Janis Ian
Judging from the popularity of using femme-on-femme makeouts to sell products from Versache to concert tickets, one would think that lesbian porn is a big seller, particularly here in the United States. The best thing a pop star can do to fan media attention is fake interest in another femme, after all, so we must be eating up lesbian porn. Right?
Studies indicate that this isn't true, however. in the United States, Pornhub tells us that MILF, creampie, and teen genres are the top categories, and the only place lesbian porn even places in search engines is in the UK (interesting, considering selling fisting and squirting content is illegal). I hear a lot that men love lesbians, but for all that men complain about penises in their porn, the statistics suggest they vastly prefer heterosexual porn to the girl-on-girl genre.
It's not like women are buying this porn, either. First off, CCBill reports it's pretty rare that women's names are listed when purchasing porn through their service… and they're pretty much the big game in town for XXX content. Lesbians are bored with the standard tropes, the lack of body diversity and the heteronormativity even of the sex shown between women. It's not queer sex the way a lot of us have it, is the standard complaint. The LA mainstream porn industry is learning it needs to evolve or die, which may explain their sudden interest in feminist and queer porn.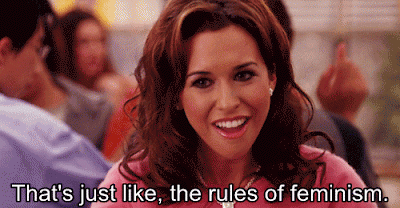 I've been watching a discussion on social media about lesbian porn, particularly on whether or not trans women should be included, spurred by performer Chelsea Poe. She asked why lesbian porn companies refused to work with trans women, pointing out that trans women are women and therefore the lesbian genre is an appropriate place for them to perform. In exchange, she was bombarded with accusations that she and other trans women were part of some grand conspiracy to rape cisgendered lesbians. Despite Poe's mentioning of the lack of women of colour or plus sized women in lesbian porn, women of colour and plus sized women were not accused of attempting to rape lesbians by asking about more inclusive policies… just trans women.
Now what's interesting is that when critiqued about their narrow vision of what lesbians look like, self-identified "gold star" lesbian porn performers (ones who had never had sex with men) spoke up strongly in defense of continuing to focus the vast majority of their content on white, slender, femme, cisgendered women. "This is how we've always done it", they said, "and this is what's marketable". I've heard performers like Betty Blac get similar treatment as a BBW performer who is also black- over and over again, she's told that she can be black, or BBW, but to be both is to occupy too many niches for mainstream work.
So it basically comes down to "you can't sit with us".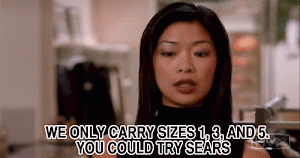 Well, I call bullshit on marketability. How would you know, if you haven't tried making several examples of the content? In order to make such a claim, you need a control group (how you've always done it) and several examples of doing it differently (your samples). When I asked TroubleFilms director/producer Courtney Trouble about the success of their film Trans Grrrls, which features trans women matched with cis women, they told me that it's their #1 bestseller when it comes to profits… and it's only been out since September of last year. They also told me that Queerporn.TV launched with a scene featuring Drew Deveaux (of 2012's cotton ceiling debate) with Mickey Mod, and that of their 5 best selling performers, two are trans women, three are women of colour, and one is plus sized. Every application from cis women includes requests for trans women as co-performers, too, for those who seem to be worried about nonconsentual partnering.
Sounds like there is, in fact, money to be made from moving past the world of "niches".
Tobi Hill-Meyer, director and producer of Doing It Online, a sex positive site centering trans women, said similar in an interview at Original Plumbing:
"Mainstream audiences are only ever shown one thing, so that's what they demand. Producers meet that demand because they get blowback whenever they deviate...Everything is so compartmentalized and formulaic, there's a strong possibility of losing customers if they change anything. Still, change has to start somewhere. And I think mainstream porn producers often underestimate their audience and how many people would be really excited to see a departure from the same old same old."
I agree. I remember when I first got my hands on On Our Backs. It was the first lesbian porn magazine focused on a lesbian audience, and it entered the world the same year I did. Looking through the archive (which sadly appears to no longer be online) I saw images of women of colour, fat women, butches and femmes, fisting, S & m, strap ons and muff diving. You know who wrote a piece for the magazine? Christine Beatty, who is credited in her bio as a transsexual and a lesbian… in 1993. People laughed at the idea of a lesbian porn magazine marketed towards lesbians, and On Our Backs was published for 22 years. The protests that no one wants to buy porn featuring an actually diverse range of women seem to ring rather false under that kind of scrutiny.
How is it that 20 years later, we're still arguing that lesbian porn is for cisgendered women only? Or white women? Or slender women? It's not even an issue of "times changing" - "real lesbian porn" had begun this process while I was still carrying a Teenage Mutant Ninja Turtles lunch box.
"But the porn I make isn't political, politics aren't my problem," is the other thing I hear a lot. *The sex we have is political* whether we like it or not, never mind the filming of it. When I was born, queer sex was illegal in half of the United States. 14 of those states only overturned their sodomy laws (and yes, that included lesbian sex) in 2003. Depictions of fisting and squirting are still questionably obscene, and erotic film festivals in the US tend to shy away from showing them. Filming porn is only definitely legal and considered protected by the First Amendment in California and New Hampshire. The AIDS Health Foundation is trying to mandate safer sex barriers in all porn filmed in California via bill AB 1576, which might also consider any errant drop of fluid on set to be in violation of the new (and vague) policy. Porn isn't political? Well, tell that to the judge, I guess.
In the meantime, all I can say is… beware of Plastics. Cold, hard, shiny Plastics.
Read more on this topic by checking out the interview in Original Plumbing between Tobi Hill-Meyer and Courtney Trouble (part one and part two), which tackles a lot of things around queer trans women and representation.