Today is Fisting Day, a day started by sexy queer porn superstars Courtney Trouble and Jiz Lee to raise awareness for this pretty awesome sexual activity that's intense, intimate, and orgasm-inducing. While it's generally seen as a pretty queer act, my first fisting was with a male partner, and I've enjoyed fisting across the map of physical experience. I mean, even the Obamas know the affectionate power of fisting (in public no less! Dirty President). And yet it's almost always banned from pornography, because it's seen as damaging and violent- in the UK images of fisting are considered extreme pornography alongside things like knife and breath play.
But fisting isn't scary. It takes time, patience, and a lot of lube, but it's one of my favourite sex acts to engage in! Hand size just indicates how much time it'll take, at least for me- my girlfriend is amazed at how quickly I can take her hand, and I'm certainly hoping when I see the boy next week (squee!) there'll be some hand-cunt action. If you're curious how to do it yourself, Courtney Trouble is going to be
teaching a workshop on fisting
at 8pm PST, so check that out if you want to learn more.
In honor of Fisting Day, I wanted to tell the story of my first fisting.
It was at a local dungeon. I had been seeing this guy who was a really pretty man for a few weeks, at this point. He had already introduced me to the glory of clown sex, and I was still reeling from that. He had a beautiful cock, and I was smitten, so when he offered to lead me down the weird alleyways of my psyche I skipped along. I was submissive back then, and very eager to please.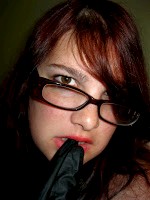 This day, I was a Catholic schoolgirl, and my lover was a priest. My ass was reddened from a particularly vigorous palm (fire and brimstone, you say?) that had rained down on me from a long, squirmy over the knee spanking. I think the scenario was that I had been such an excellent student, but my attendance was flagging and my grades were down. The spanking was about discipline, not punishment... and I liked discipline, well, a lot.
We had moved from our earlier position by the couches to a leather sling downstairs. My raw skin was rubbing against the cool leather, making me writhe a little, so he had cuffed me in. Running his hands all over me, he was coming up with a beautiful stream of religious-themed filth and I was very, very wet. But he had told me in the beginning of this scene that his cock was going to remain firmly in his trousers until we got home. Clit tease.
He had black latex gloves on and was rubbing my cunt, circling my clit and making me squeal. As he was doing this he was telling me that it seemed like Satan may have possessed me and he wanted to be certain, because we didn't want Satan to steal my soul now did we? I of course shook my head no, feeling dizzy and delirious with the sensation of his fingers on and in me. It was three fingers before I squirted on his priest robe- but it didn't stop there. No, he added more lube and another finger, and I was moaning, and sighing happily, drifting in my erotic dreamland as he finger-fucked me and talked dirty, every once in a while slapping my face or twisting my nipples.
And then, he leaned in really, really close, breathing in my ear "I bet I could reach in your cunt and shake hands WITH THE DEVIL-" and pushed his whole fist in.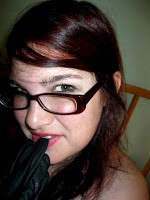 It felt like the world had exploded, and it was glorious. My cunt enveloped his hand and I could feel every single little movement. No fucking in the world could match it- with every thrust the sling rocked, pushing me back onto his fist. I lost complete control of my ability to speak, squirted all over myself and him, and then shuddered. Slowly, delicately, he pulled his hand out, cupping my pussy with it and he stroked me. I thought I fell in love with him that night.
Later I realized what i had really fallen in love with was fisting.
So happy Fisting Day y'all- glove and lube up, because fisting is revolutionary!