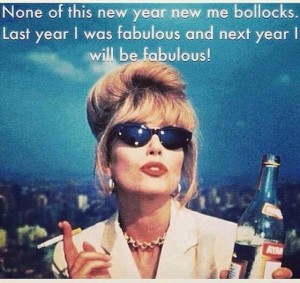 I started 2016 surrounded by friends, loved ones, and friendly faces, smelling faintly of squirt and cum, blissfully post-coital. I had a threeway kiss with new sweeties R & C, and a kiss with my ex P, which feels symbolic of how I want this next year to go- welcoming in new experiences while staying open to the way relationships over time shift and change. 2015 was a hard fucking year for growth, and I'm glad to have learned the things I did, but I'm pretty ready to have it behind me, to slow down on the navel gazing and just be present.
I have decided that for me, 2016 is going to be the year of the hustle. I'm ready to do more, to step out from my self-imposed hermitage and fear of social gatherings to perform more, write more, create more, volunteer more.
The mantra for 2016 will be "we make time for what we care about". I think this year, I want to make more time for fun, creating art/crafts, travel, one on one time with friends and lovers, and nesting. Here's some other goals I plan to keep in mind:
-Publish the Consent Culture Book
I have a new pitch, a new idea of how to pull it together that will not keep me mired in the world of sex writing. I'm very grateful to my writer friends for encouraging me to branch out, take a risk, try something new and outside of my comfort zone. The new pitch feels right in my gut, and I'm excited to bring it to life.
-Perform
I want to read more of my work in public. I want to create stripteases that are complex and challenging. I want to do more porn that feels interesting and silly and hot. I feel so proud of myself when I perform, and I want to feel that more. I want that feeling of being cared about when lovers and friends come to support my work.
-Be Outside
Last year was spent snuggled inside a lot of the time, which was both cozy and confining. I want to do a weekend in the woods on my own for writing this year, along with buying a bike so I can cycle around my neighborhood, getting back into geocaching, writing outdoors instead of in coffeeshops. I discovered I have a vitamin D deficiency, and more sunlight will help!
-Listen to My Body
I have struggled more with anorexia over the last year than I have for many, many years. There were too many days where I ate one meal, and some where I didn't eat at all. I want to make sure that I eat more often, that I utilize intuitive eating to make my body feel better. I plan to try an elimination diet to finally get to the bottom of my stomach issues, and reach for tea more than coffee.
-Advocate For Myself
In 2015 I lost myself in other people, trying to become the person they wanted or needed me to be. I didn't know how to want things of my own, just how to transform myself into what was desirable to those around me. I let people mistreat me. Not in 2016! I'm going to stand up for myself and what I believe in even more fiercely.
-Forgive, If Not Forget
I've held onto a lot of anger and hurt from my past. In 2016 I want to more actively practice letting go of those feelings. I don't have to let those people back into my life, but I can stop giving them energy, recognize that their lashing out is part of their own pain/issues, and that I don't have to manage them anymore. Granted there's a couple of people who I don't think I can forgive, even with a lot of effort, and that's ok too.
What're your goals for 2016, or your intentions? Do you enjoy these kinds of checkins, or do you find them anxiety-producing/silly?