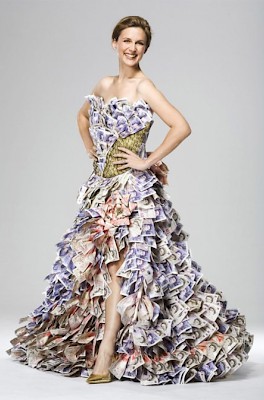 Miss Penny Barber, AB/DL afictionado, pro-Domme and excellent writer, has just written a fantastic article on the question "how much should you pay for sex" over at the Good Vibrations magazine.


I occasionally get clients who try to haggle me down from my prices, or who don't understand why I ask them to pay for the incall space. But the fact is, there are clients who treat sex worker time as not as valuable as their own- and if they don't show up, I could be 40 quid out of pocket, never mind transport. I generally don't get clients who are that disrespectful, but I'm also pretty stern with people about treating me as a professional. Wanting special outfits, manicures, and perfect makeup takes time and money, as Penny says-

Most sex worker rates start at roughly equal to the rate that a lawyer in her area might charge. This will get you the basics, meaning no kink, no GFE, no toys, no special performance, no special lingerie. We're talking in and out. The bare necessities, which may be what you're looking for.

From there, you can expect increases if you want to spend time with someone who puts more into her appearance, has a nicer place to meet you, is more adventurous, etc. Yes, you can sometimes find a diamond in the rough, but you have to be really lucky and you can't search for or create it. It just happens. More often, it doesn't.

So the first step to knowing how much you should be paying for sex is determining what kind of experience you want. Do you want a steady relationship? An experienced partner? A stellar body? Is grooming–manicured nails, styled hair, refined make-up–important to you? These things cost sex workers time and money, which raises their rates.
I've had people ask me if I offer a student or military discount, or insult me because they think my prices are too high for them. And it can be difficult, working in an industry where the low end offers £50 for unprotected anal, to persuade some clients that my rates are reasonable and, in a way, reassuring as to the quality of the services I offer. I have safer sex, which is not just for my safety but the safety of my clients, and I go out of my way to have multiple types of lubricant and condoms available to make that experience as sexy as possible... but that costs money too!


Sex work is pretty much like anything, especially anything in the service industry- you get out of it what you put in. So before you ask "how much should you pay for sex work?", ask yourself "how valuable is a good experience?"


Tip accordingly.