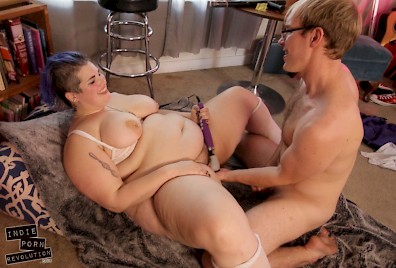 I picked up the Doxy because I had been in a love affair with the Hitachi for so long I was afraid I had forgotten how to orgasm with any other toy. Hitachi was about to do away with the old Magic Wand and I was scared for my orgasms - I discovered them through the Hitachi, which had made me cum clitorially when nothing and no one else could. I had burned out sex toys before and knew that would be a possibility again. What would I do without my old friend?
Enter the Doxy, who not only met my Hitachi needs but also surpassed them in a few significant areas. Another plug in wand toy, heavy, but with large buttons instead of the click switch the Hitachi had, the Doxy also came in less medical colours (mine was purple) and had more vibrational variety. I counted about 20 different speeds and patterns, and while patterns aren't my cuppa, they do come in handy for tease and denial scenes! I appreciated that the Doxy starts somewhere in the middle of their range of intensity, which makes sense (I'm unlikely to go much lower than that on an average wankathon).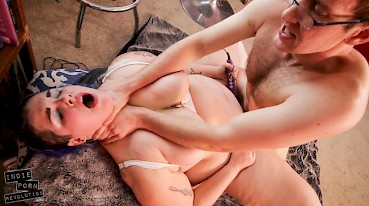 I decided to give the Doxy a trial during "Banned in the UK", considering it's a British vibrator. I found the head, made of medical grade PVC, to be soft and gentle on my clit, which was nice especially for partner sex. Sometimes a wand vibe against the slit can be dangerous during PIV, but the Doxy was nicely intense as well as being flexible and giving when my partner at the time slammed against it and into me.
The Doxy is pricier than the Hitachi but I honestly think the larger number of vibration settings makes it worthwhile. PVC isn't great when it comes to sterilization, so use a condom or a silicone cover on it when sharing it with a partner or a friend. Obviously, you can't boil it, so I'd be a bit more careful about storage and cleaning the head!
I did enjoy that the Doxy could get an orgasm out of me faster than the Hitachi, along with the longer cord (about a foot more length!). I've mostly moved away from vibrators with cords, but the Doxy is special enough that it'll still be invited along to shoots and dates. This is additionally true as the Doxy has something that makes it WAY better than the Hitachi for traveling - it has a plug top power supply unit, which means a simple adapter will be enough to make it usable all over the world. No more blowing your international friends fuses!
The stats:
Long (12 feet) power cord.
7.5 inch head circumference to fit all standard sized wand attachments.
Variable speed from approx. 3000 rpm to 9000 rpm. Variable escalating pulse setting.
$135
Thank you Doxy for sending me this toy in exchange for an unbiased review! See it in action over on AmateurPorn.com in Banned in the UK parts 2 and 3!