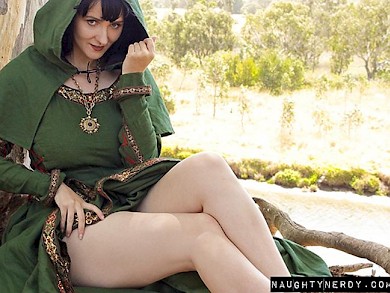 I'm just going to say it upfront - I'm a massive fan of Game of Thrones.
I know it's problematic, controversial around its portrayals of women, arguably more violent on screen than required. And I know there's been plenty of excellent critiques arguing that Game of Thrones is feminist, or isn't feminist, or asking if it matters whether it's feminist or not. I've appreciated the commentary on racism and GoT, as well as in fantasy in general. Through this I have learned a great deal on how to be a fan of problematic media while still maintaining a critique - there are certain ways where the book and the show differ that make the show more sexist, and in other ways less sexist, than the original material. I'm glad, actually, because if I never engaged in anything I found critique-worthy I think I'd self-destruct!
What draws me to GoT time and time again is the number of female characters, who embody strength in such different ways. Watching how these women navigate a hostile and patriarchal world in their various styles (some with more success than others) is something I can relate to and recognize bits of in my own life. I've had my moments where I've tried, like Sansa, to navigate office politics by being polite and doing as I'm told, desperately hoping that I'll be liked. And there's certainly times, like Arya, my temper and my desire for justice has been wielded like a weapon. I can appreciate Margaery's cunning, or Brienne's honor, or Melisandre's seductive madness. And who can forget Daenerys and her dragons?
As much as the series itself is close to my heart, what really made me fall in love had little to do with the stories, but who was chosen to play various characters and how. GoT gets a lot of flack for showing a lot of naked female bodies (and it's been suggested that perhaps they should do the same for male bodies). I'll admit I was personally excited by the queer orgy that Oberyn and Ellaria were having last night… I mean, yum, right, AND I'm appreciating Season 4's glimpses of naked men in sexual situations, so hurrah for that!
Still, what's particularly exciting to me is their decision to cast adult performers in roles for the show. There's been a few porn performers who move on to non-adult film roles, but they've usually left the industry at that point. In contrast, several of the performers on Game of Thrones are current porn stars (including one in particular who is also a cosplayer!)
Why is this important? As I've discovered, once you've performed in XXX, it can be extremely difficult to find other work outside of the industry. Even while society tells you that your work is degrading and you should leave, employers will turn you down as not being "a good fit" for their company, often despite having the qualifications. Alternately, you can try working with a religious organization formed to help women leaving the industry, but any help you receive will require your penitence for your past work experience.
This is why I find Game of Thrones to be special. I'm delighted to see ex-porn star Sibel Kekilli playing Shae so sympathetically and complexly, while proving that the prejudice that porn performers aren't good actors is total bullshit. Season 2 saw Maisie Dee and Sahara Knite both playing sex workers within Littlefinger's brothel. And the casting of porn stars hasn't stopped - in season 4, Aeryn Walker will play one of the wildling Craster's wives, while Jessica Jensen and Samantha Bentley will also be appearing (though we don't know as whom yet). I'm hoping that more adult film stars will be cast in roles outside of prostitution, and I think they will be. These casting choices remind us that porn performance is a *performance*, that it's a job, and that we can potentially do acting outside of the adult industry if we so desire. Rather than seeing doors shut, it's nice to see one opening successfully.
By inviting porn performers (and not LA ones, but British, German and Australian ones) to be in Game of Thrones in various roles, the show's creators are not only are they showing that adult sets aren't their only home. GoT is potentially giving these actresses reach to new audiences and new opportunities, while also using performers who are more comfortable with nudity on screen rather than trying to push it on actresses who aren't interested. It creates a precedent where porn performers are performers, ultimately, rather than some other class of actress. And it's certainly not bad to have on your resume!
Perhaps the success of GoT will encourage other shows to seek out the myriad talents of those in the adult industry as well. I can only hope, as a porn performer myself, that we'll begin to see less stigmatization and more admiration, respect… and maybe even job opportunities, both in and out of XXX.